Cali, a city where BPO and IT operations grow!
With the arrival of big players in the BPO sector such as Alorica, TaskUs, and Accedo Technologies, as well as the consolidation of Sitel's and Teleperformance's operation in the region, Cali, Valle del Cauca – Colombia is consolidating into an international hub for global services operations. This is validated with the landing of leading IT companies such as Globant and Endava, and the consolidation of international operations like Encora and Moove-it.
But, why are these services companies looking to our city and region for their expansion in Colombia and Latam? Here are some reasons:
A dynamic and connected ecosystem
In Cali we work as a team and an ecosystem to attract investment. Recently we visited Zonamerica, the free trade zone in Colombia, along with the Secretary of Economic Development of the Mayor's Office and ProColombia. During this visit we met with two companies that recently landed in our region and have been able to consolidate and grow their operations: Accedo Technologies and Encora.
The first one is a BPO that has big plans for our city and is a key driver of the growth of this free trade zone, with a building on the way for their bilingual operation of 1.200 agents. The second company is a Latam tech leader that was recently acquired by an American group. Since their arrival in 2020 they have doubled their office space and personnel. In just two years they have consolidated into one of the most important bilingual software development operations in the city.
This is a great example of the public and private sector working together to attract investment that brings quality jobs and economic development.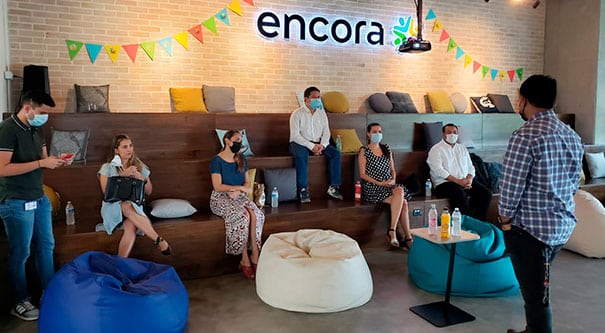 An attractive destination
The boom in tech operations and nearshoring dynamics in the BPO sector has marked the attraction of investment in the region. There are different elements that continue to make Cali-Valle del Cauca an attractive destination for global services operations.
Read more: In 2021, foreign and national investment increased in Valle del Cauca.
First of all, the city has made an important effort to expand its availability of trained and bilingual human talent. Its human resource is essentially young. Additionally, through a joint effort of public and private entities (including Invest Pacific), Cali has undertaken multiple initiatives to strengthen bilingual and tech skills in order to respond to the demands of technology and services operations.
Cali has one of the strongest university networks in the country, with two industrial engineering programs ranking in the top 10 nationwide (ICESI University – 4th, Javeriana University Cali – 7th). It also has a strong network of bilingual schools and software development academies of international recognition like the San Francisco based Holberton School.
Additionally, the city-region is a hub for internationalization, serving more than 200 multinationals that have established in the region and contribute 37% of Valle del Cauca's exports and represent almost 12% of the regional GDP. With all this, Cali remains a low cost city (51% lower than Costa Rican and Panamanian cities for example) where companies achieve cost-effectiveness in key operational aspects.
These advantages are combined with reliable infrastructure and connectivity allowing for highly demanding operations to consolidate and grow. Cali has availability of office space for new operations and has the first services free trade zone in the country and tech park: Zonamerica. In addition, it has a strong and stable internet connection since it is directly connected to the Pacific submarine cable and to the national fiber optic network.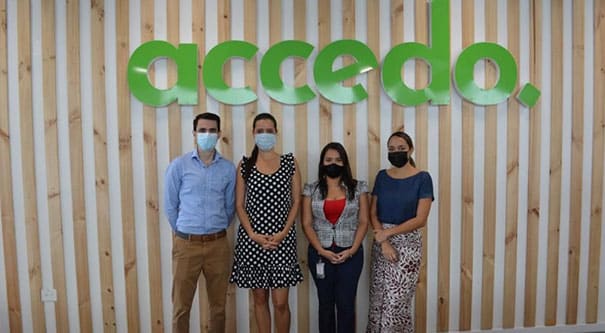 At Invest Pacific we want to support your decision-making process and make sure you have all the information and guidance regarding Cali, Valle del Cauca. If you would like to know more about us and the competitive advantages of landing in our region, connect with our Services Sector Investment Manager.