Invest Pacific is a non-profit organization with more than ten years of experience leading the promotion and attraction of foreign direct investment in Valle del Cauca -a department strategically located in the southwest of Colombia- and Cali -its capital-, working in conjunction with mayors' offices, government, chambers of commerce, free trade zones, companies, universities and other organizations from the regional ecosystem, all of which favors the business climate for different business sectors.
Our Agency provides a quality service, free of charge and under strict confidentiality to all those entrepreneurs and potential investors who are exploring investment opportunities in our city and in our region. To this end, we facilitate the investment process and provide a personalized service tailored to the needs and requirements of each company, in line with their sustainability objectives. Learn more about all the services we provide to investors here.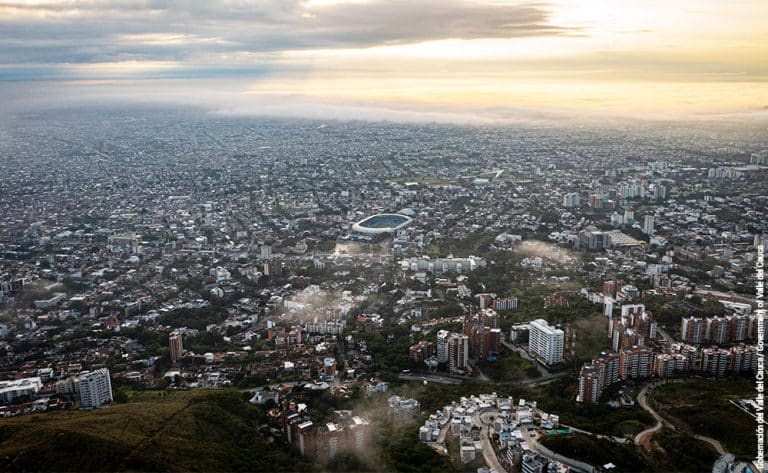 Besides promoting the arrival of new companies that contribute to the Sustainable Development Goals, Invest Pacific also supports all those companies that are already present in Valle del Cauca, providing support in their expansion and reinvestment plans.
We are an agency that mobilizes the institutional and productive apparatus of the territory and we work in multi-sectoral synergy to promote an environment conducive to business. In this way, we also contribute to internationalization, the diversification of the business fabric and the generation of formal jobs that contribute to social and economic development.
All of our work can be summarized as follows
Professionalism
We make available to our investors and allies the capabilities, knowledge and technical skills of our profession, applying them efficiently; acting with total transparency in everything we do and always seeking excellence.
Recursiveness
Commitment
Truthfulness
Integrity