Shared services centers in Valle del Cauca
Investors choose Valle del Cauca for its competitive advantages, for offering an attractive value proposition to facilitate the development and expansion of different investment projects that are established in the region. The value added proposition can be summarized in five business models: Productive and exporting platforms, Distribution centers, Shared services centers, Biobusiness and R&D+i.
Valle del Cauca,has increasingly been recognized as the ideal business location for Information Technology (IT) and Global Services through Shared Services Centers (SSC). Cali, its capital, is strategically located at the Southwest of Colombia, within the same time zone of the biggest IT and Outsourced Service markets in the world: Canada and United States (Standard GMT Time zone- 5 hours). The strategic location becomes a viable option for captive service nearshoring.
Another important strength to develop shared service centers is the great availability of highly trained human talent with significant levels of productivity. Valle del Cauca has a population of 4,7 million people, 53% of whom are economically active. Cali, as a capital city has a population of about 2,6 million people -56% of Valle del Cauca's demography-.
Between 2010 and 2016 there have been more than 262,000 professional, technological, and technical graduates in the region, 70% of which are sector from related programs.
(Santiago de Cali population)
Among the main cities in Colombia, Cali is the 3rd less saturated city on Business Process Outsourcing.
of Cali's students graduate from programs retaled to ITO, BPO & KPO industry.
(Total graduates of institutions of higher education with an emphasis on services sectors).
has Zonamerica, Parquesoft, La Umbría Technological Park and about
11 research and development and innovation centers.
Exclusive optic fiber network for public utilities (+800 Kilometers)
More than 4.500
beneficiariesfrom the Go Cali Bilingual City Program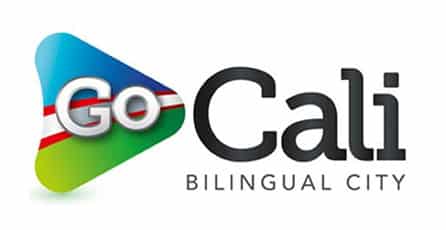 Cali welcomes new stakeholders due the low market saturation, even though there is a traditional community of ITO, BPO and KPO companies both national and international. Furthermore, with Nearshore operation for the Americas in mind, more than 850 students graduate each year from bilingual high schools (English), more than 50 from the German High School, and more than 45 from the French High School. Likewise, roughly 800 people graduate from the most important bilingual institute in the city Centro Cultural Colombo Americano (Colombian-American Cultural Centre).
National and foreign companies settled in the region have pinpointed Valle del Cauca as a strategic place for the operation of shared services, with high quality human resource, low market saturation, competitive cost of man power and institutions for continuous professional training.
With an industry specialized in technology, Valle del Cauca has 4 of the 10 most important IT companies in the Colombia. In addition, the region has IT (PacifiTIC) and BPO (PacificShore) clusters that bring out the market's opportunities focused in the joint and flexible effort of IT companies with those like BPO to satisfy client's criteria and expectations.
Some Shared Services Centers companies in the region
Services Sector Investment Manager
mconstain@investpacific.org
Services Sector Investment Manager
mconstain@investpacific.org